Current Ventures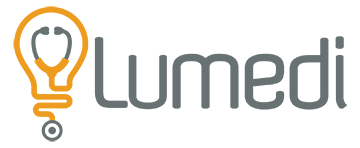 Lumedi Inc.
Simple, Powerful, and Collaborative Solutions for Patient Support and Research.

Mednet Inc.
Mednet is an independent, Canadian-based global medical news reporting organization offering continuing medical education to health care professionals. Mednet specializes in balanced and objective summary reports based on accredited medical congresses and peer reviewed literature.

Doceo Inc.
Doceo.md is an information discovery platform that brings physicians together in a single community. It is the single source to find information that is relevant to clinical practice on the latest evidence, treatment trends, and the underlying drivers of health disparity.

Otium Regulatory Inc.
Otium is an online regulatory documentation platform that provides the required templates, documents, and the standards and guidelines to automate the creation of Clinical Study Protocols, Clinical Study Reports (CSRs), Investigator Brochures (IBs), and other related documents.

Launchit DTx Inc.
Launchit DTx is changing the way we deal with disorders and pain. Not with more medicine, but through Prescription Digital Therapeutics.

Webility Solutions Inc.
Webility is our custom software development firm with deep expertise in architecting and building enterprise healthcare software.
Venture Pipeline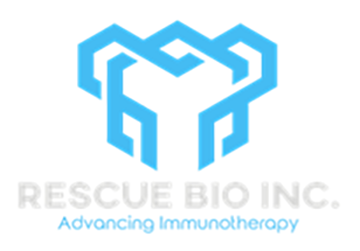 Rescue Bio Inc.
Problem
Acute inflammatory cytokine storms cause long-term problems for indications including systemic inflammatory responses such as Acute Respiratory Distress Syndrome (ARDS), Traumatic Brain Injury (TBI), Spinal Cord Injury (SCI) etc... There is no pharmacologic approach proven successful to date.
Solution
This patented therapeutic antibody and pathway blocks the bad inflammation while sparing the peripheral immune system to still fight infection.
Size of Market 
$1 billion for all systemic inflammatory indications including TBI, SCI, SIRS, ARDS, COPD, etc.

Alertgy Inc.
Problem
Continuous glucose monitors (CGMs) are often invasive. The market leaders use interstitial fluid. These can lag and require constant attention and regular changes of the monitor.
Solution
Non-invasive, wearable, continuous glucose monitor you wear like a watch or bracelet.
Size of Market
Type 2 diabetes accounts for over 90% of the diabetic patient population = ~500,000 people worldwide. There is an estimated 80 million American with prediabetes (a perfect market for this technology). The sales of glucose meters last year was $4.5 billion. This technology would be disruptive to the current market.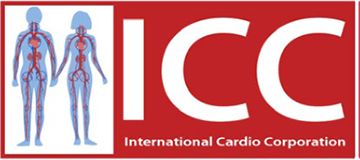 International Cardio Corporation
Problem
Invasive surgeries for the treatment and maintenance of the vascular system are expensive, time consuming, and dangerous.
Solution
A non-invasive High Intensity Frequency Ultrasound (HIFU) device that focusses and ablates certain cell types is a non-invasive treatment for many indications including Atrio-Ventricular (AV) Fistula, Peripheral Vascular Disease (PVD), and other diseases.
Size of Market 
First of many applications that has an unmet need and CPT code; AV Fistulas and maintenance cost $10,000 a case and redoing it costs $10,000 each time. Imaging and treating with the same device in clinic using the ICC product (with a fee code), is revolutionary.

Endoventions Medical Inc.
Problem
Current resectoscopes are expensive, reusable and fragile. They are time-intensive, reprocessing is inefficient, and prone to contamination. The field is unchanged for over 40 yrs. Current FDA guidance suggests a resurgence in disposable surgical devices.
Solution
The Endoventions Resectoscope is fully integrated, simple, disposable, no maintenance and has a low acquisition cost.
Size of Market 
Total treatment market = $14.22B:
Serviceable Addressable Market 325,000 procedures / year x $750 = $243.8M
Serviceable Obtainable Market (by Yr. 5) 24.5% market share of $243.8 mm = $57.3M