Who are we at

Launchit Ventures?
We are a healthcare focused venture studio with a vision to improve people's well-being through innovation.
At Launchit Ventures, we emphasize values and culture, and Launchit Leadership holds itself and its companies to the highest ethical and moral standards.
A venture studio provides funding, but unlike a venture capital company, we assemble the right team for each venture. We work with our Board of Advisors to develop and nurture new ideas. The involvement of the studio throughout the entire growth process offers a much more predictable path to success.
Current startup communities are not attracting the teams best suited to solve healthcare's biggest challenges. It takes seasoned entrepreneurs to successfully launch these novel ventures.
Launchit is the team that will do this.
We offer a unique model that combines funding, entrepreneurship, business acumen, along with a shared business services model. Our approach reduces cost and significantly increases the chance of success for the companies we support.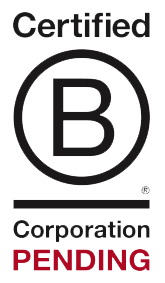 We stand
behind
our vision
100%

Become a
certified
B-Corp
in year one
Certified B Corporations are businesses that meet the highest standards of verified social and environmental performance, public transparency, and legal accountability to balance profit and purpose.