Improving people's
well-being through

innovation.
A new healthtech venture studio.
Built in Canada.
News
Regulora®, a Digital Therapeutic for abdominal pain caused by IBS, is now available in Canada.
---
Catailyst.ai Forms Strategic Partnership with Launchit Ventures to Accelerate Sales, Marketing, and Product Development to Better Serve Pharmas and Biotech Investors
---
Finally, Canadians have access to comprehensive obesity treatment
How are we improving people's well-being?
Turning innovative ideas into products that advance healthcare.
Providing excellent returns to investors.
Improving the Launchit community.
Providing a supportive environment that allows entrepreneurs to flourish.
Building outstanding companies that bring new ideas to life.
Our

4

step process helps us
find the perfect fit without breaking the bank

1. Ideation
During the first step we engage subject matter experts to refine the idea, assess the strengths and weaknesses of the idea, and assess its fit for Launchit Ventures.

2. Validation
In this step we test the idea to ensure it solves a problem that customers are in fact facing, that the idea is distributable to others, and we build the financial model.

3. Realization
This is where the magic happens. We transform the idea into a company by building the product, establishing marketing plans, and setting up the legal entity for the business.

4. Growth
As the venture grows, it begins to operate independently while still having us as a resource. Over time the venture becomes fully independent from the venture studio.
Launchit Ventures emphasizes values and culture, and Launchit Leadership holds itself and its companies to the highest ethical and moral standards. The company reports on the 4 'P's that it seeks to improve: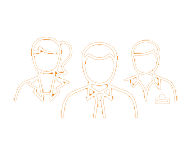 People

Purpose

Planet

Profit